Hong Kong
About Hong Kong
Climate:
There are four distinct seasons in Hong Kong. Hong Kong can be a little chilly in the winter (10°C) and hot and humid in the summer (33°C). The best times of year to visit are thus, spring (March-May), when the average temperature is around 25°C and autumn (September-December). Christmas in Hong Kong can be a delight with a fair chance of mild sunny weather that will appeal to those coming from colder northern climates. Hotels experience peak occupancy in the months of April and October. Typhoons usually occur between June and September and can bring a halt to local business activities for a day or less. The weather in winter is usually caused by the winter monsoon which brings dry cold winds from the north. In winter the air can be cold but the sun can still burn.

Expect winter temperatures to rise to 22°C on sunny days and fall to under 10°C at night, especially when in mountainous areas. Chinese New Year is notorious for cold wet weather and, since many businesses close, non-Chinese tourists will not see Hong Kong at its best. Should you find yourself in Hong Kong at Chinese New Year, you can make the best of the weather by going hiking if it is dry. Although most buildings in Hong Kong have air-conditioning to cope with the summer weather, winter heating is something of a novelty. During the coldest days, the lack of heating and thermal insulation can be a challenge, especially at bath time. Curiously, buses and many restaurants will continue to use air-conditioning to freshen the air, even on the coldest days.
Economy:
Hong Kong was described by Milton Friedman as the world's greatest experiment in laissez-faire capitalism. It maintains a highly developed capitalist economy, ranked the freest in the world by the Index of Economic Freedom for 15 consecutive years. It is an important centre for international finance and trade, with one of the greatest concentration of corporate headquarters in the Asia-Pacific region, and is known as one of the Four Asian Tigers for its high growth rates and rapid development between the 1960s and 1990s. Between 1961 and 1997 Hong Kong's gross domestic product grew by 180 times while per-capita GDP rose by 87 times.

The Hong Kong Stock Exchange is the seventh largest in the world, with a market capitalisation of US$2.3 trillion as of December 2009.[87] In that year, Hong Kong raised 22 percent of worldwide initial public offering (IPO) capital, making it the largest centre of IPOs in the world. Hong Kong's currency is the Hong Kong dollar, which has been pegged to the U.S. dollar since 1983.

The Hong Kong Government has traditionally played a mostly passive role in the economy, with little by way of industrial policy and almost no import or export controls. Market forces and the private sector were allowed to determine practical development. Under the official policy of "positive non-interventionism", Hong Kong is often cited as an example of laissez-faire capitalism. Following the Second World War, Hong Kong industrialised rapidly as a manufacturing centre driven by exports, and then underwent a rapid transition to a service-based economy in the 1980s.

Location:
Eastern Asia, bordering the South China Sea and China

Geography:
Hong Kong is located on China's south coast, 60 km (37 mi) east of Macau on the opposite side of the Pearl River Delta. It is surrounded by the South China Sea on the east, south, and west, and borders the Guangdong city of Shenzhen to the north over the Shenzhen River. The territory's 1,104 km2 (426 sq mi) area consists of Hong Kong Island, the Kowloon Peninsula, the New Territories, and over 200 offshore islands, of which the largest is Lantau Island. Of the total area, 1,054 km2 (407 sq mi) is land and 50 km2 (19 sq mi) is inland water. Hong Kong claims territorial waters to a distance of 3 nautical miles (5.6 km). Its land area makes Hong Kong the 179th largest inhabited territory in the world.

As much of Hong Kong's terrain is hilly to mountainous with steep slopes, less than 25% of the territory's landmass is developed, and about 40% of the remaining land area is reserved as country parks and nature reserves. Most of the territory's urban development exists on Kowloon peninsula, along the northern edge of Hong Kong Island, and in scattered settlements throughout the New Territories.The highest elevation in the territory is at Tai Mo Shan, 957 metres (3,140 ft) above sea level. Hong Kong's long and irregular coast line provides it with many bays, rivers and beaches.

Despite Hong Kong's reputation of being intensely urbanised, the territory has tried to promote a green environment,and recent growing public concern has prompted the severe restriction of further land reclamation from Victoria Harbour. Awareness of the environment is growing as Hong Kong suffers from increasing pollution compounded by its geography and tall buildings. Approximately 80% of the city's smog originates from other parts of the Pearl River Delta.
Government:
unicameral Legislative Council or LegCo (60 seats; 30 members indirectly elected by functional constituencies, 30 elected by popular vote; members serve four-year terms) note: the LegCo voted in June 2010 to expand to 70 seats for the next election; the measure is subject to approval by the National People's Congress Standing Committee and will require an amendment to Hong Kong's constitution; the 10 new seats will be chosen by popular vote

parties: Association for Democracy and People's Livelihood or ADPL [LIU Sung Lee]; Civic Party [Audrey EU Yuet-mee]; Democratic Alliance for the Betterment and Progress of Hong Kong or DAB [TAM Yiu Cheng]; Democratic Party [Albert HO Chun-yan]; League of Social Democrats [Raymond WONG Yuk-man]; Liberal Party

others: Confederation of Trade Unions or CTU; Federation of Trade Unions or FTU; Neighborhood and Workers Service Center or NWSC political blocs include: pro-democracy – ADPL, Civic Party, Democratic Party, League of Social Democrats; pro-Beijing – DAB, Liberal Party, The Professional Forum (an informal group of three generally pro-government and pro-business LegCo members from functional constituencies and one independent elected from a geographic constituency); there is no political party ordinance, so there are no registered political parties; politically active groups register as societies or companies.

Chinese General Chamber of Commerce (pro-China); Chinese Manufacturers' Association of Hong Kong; Confederation of Trade Unions or CTU (pro-democracy) [LAU Chin-shek, president; LEE Cheuk-yan, general secretary]; Federation of Hong Kong Industries; Federation of Trade Unions or FTU (pro-China) [CHENG Yiu-tong, executive councilor]; Hong Kong Alliance in Support of the Patriotic Democratic Movement in China [Szeto WAH, chairman]; Hong Kong and Kowloon Trade Union Council (pro-Taiwan); Hong Kong General Chamber of Commerce; Hong Kong Professional Teachers' Union [CHEUNG Man-kwong, president]; Neighborhood and Workers.
Health:
One unexpected cause of sickness in Hong Kong is the extreme temperature change between 35°C humid summer weather outdoors and 18°C air-conditioned buildings and shopping malls. Some people experience cold symptoms after moving between the two extremes so often; it is not unusual to wear a sweater or covering to stay warm indoors. Although the Hong Kong Government encourages the temperature in air-conditioned buildings be kept at 25.5 °C for energy saving reasons, this advice is hardly ever heeded.
The Ultimate 5 Days Itinerary For Hong Kong
Day 1: Learn The History Via A Free Walking Tour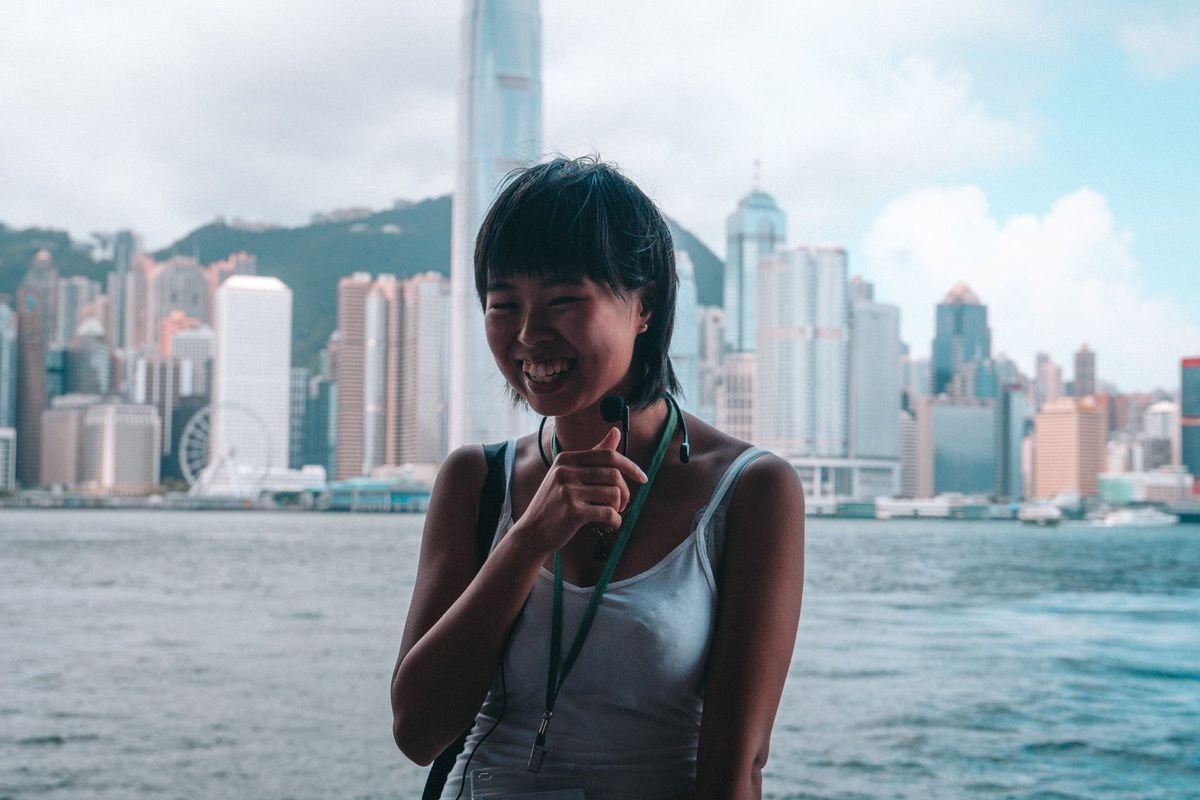 The first thing you have to do in Hong Kong is to learn the history of the island first hand from the local so that you will understand the dynamic of the city better when you start exploring. How do you do that? Free walking tours of course! My recommended Hong Kong free walking tour is HK Free Walk and if you have a chance, ask for when Michelle is guiding. She was an awesome guide and gave me many tips on what to eat and how to avoid unnecessary cost when going up Victoria's Peak.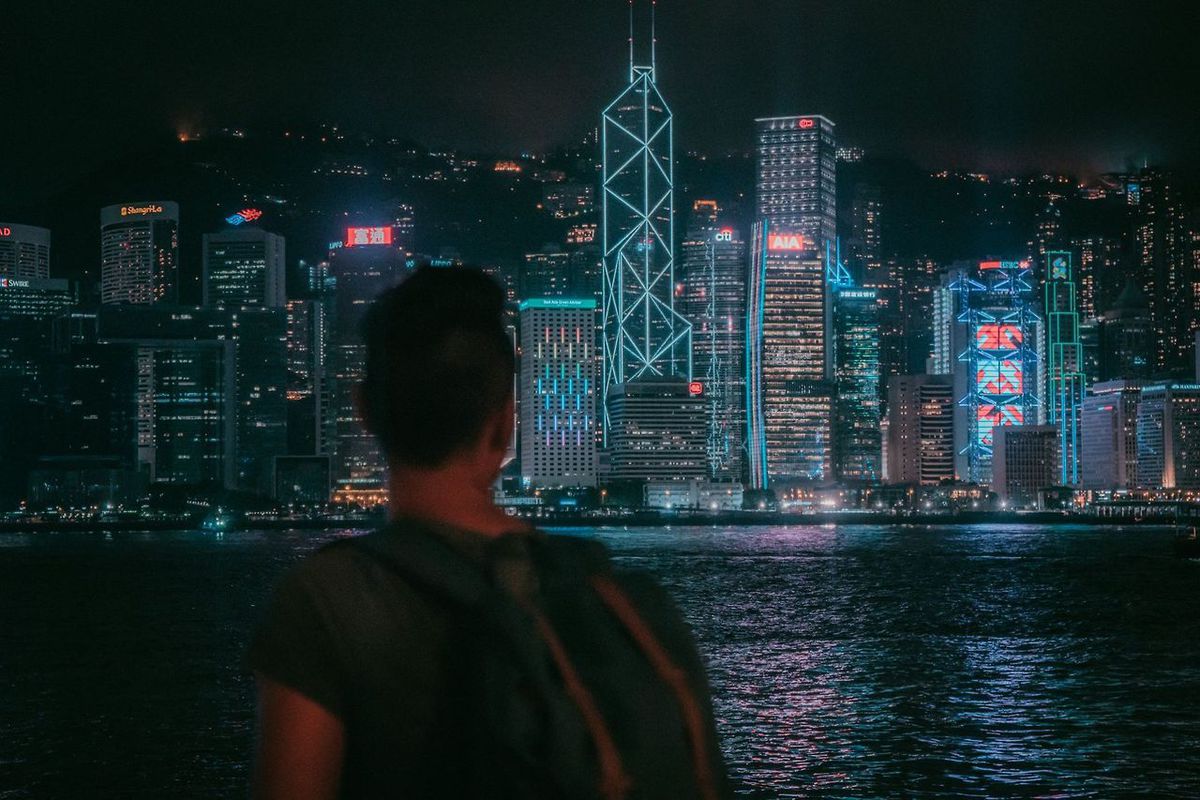 Spend the first day doing the walking tour and at night, around 7PM stop by at the Tsim Sha Tsui clock tower (Tsim Sha Tsui MRT station) and walk towards the harbor to watch the light shows. The show starts at 8PM daily. The skyscrapers in Hong Kong are best seen at night during the light shows.
Day 2: Go And Explore Hong Kong's Urban Area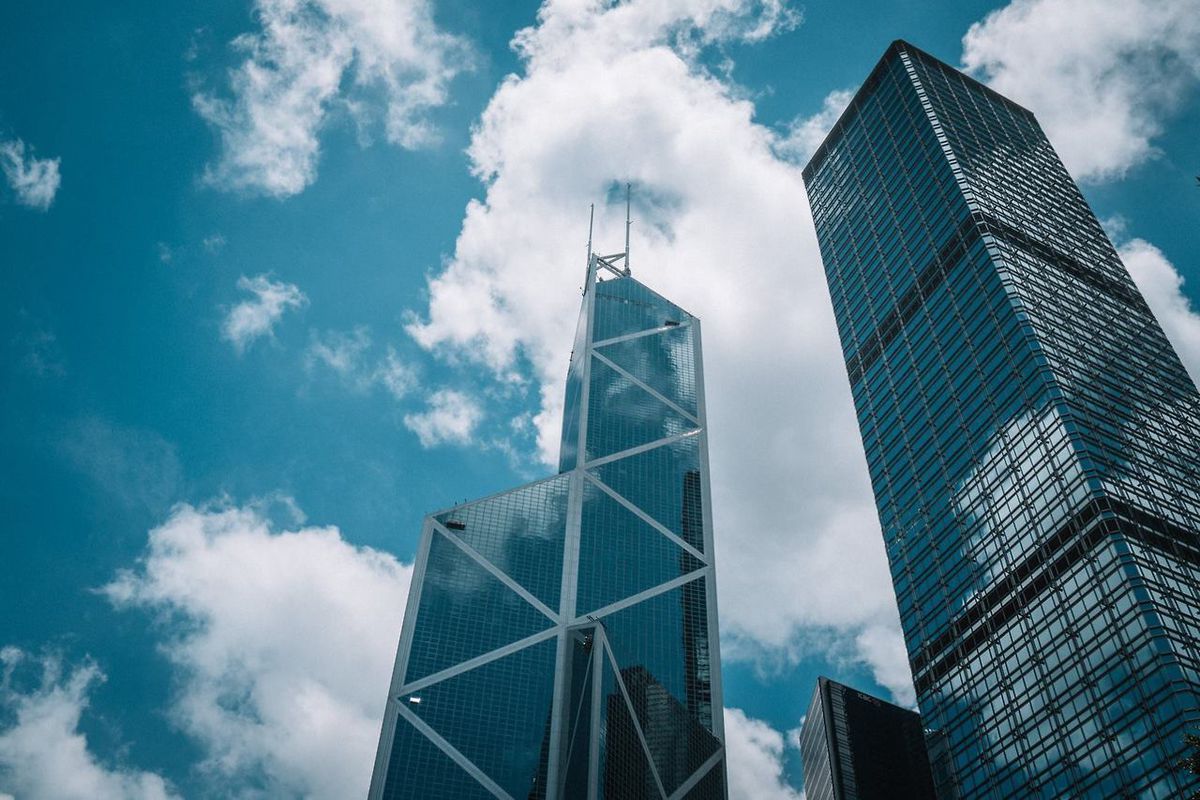 Day two will all be about urban exploration, getting to places for the best photo opportunities possible. First stop is the Central Business District where the famous Bank of China skyscraper is. Get off at Admiralty MTR station and you will be right under the shadow of the iconic sword/chainsaw-shaped Bank of China building. Walk around the area for an hour or two to see the architectural wonder of the Hong Kong skyscrapers.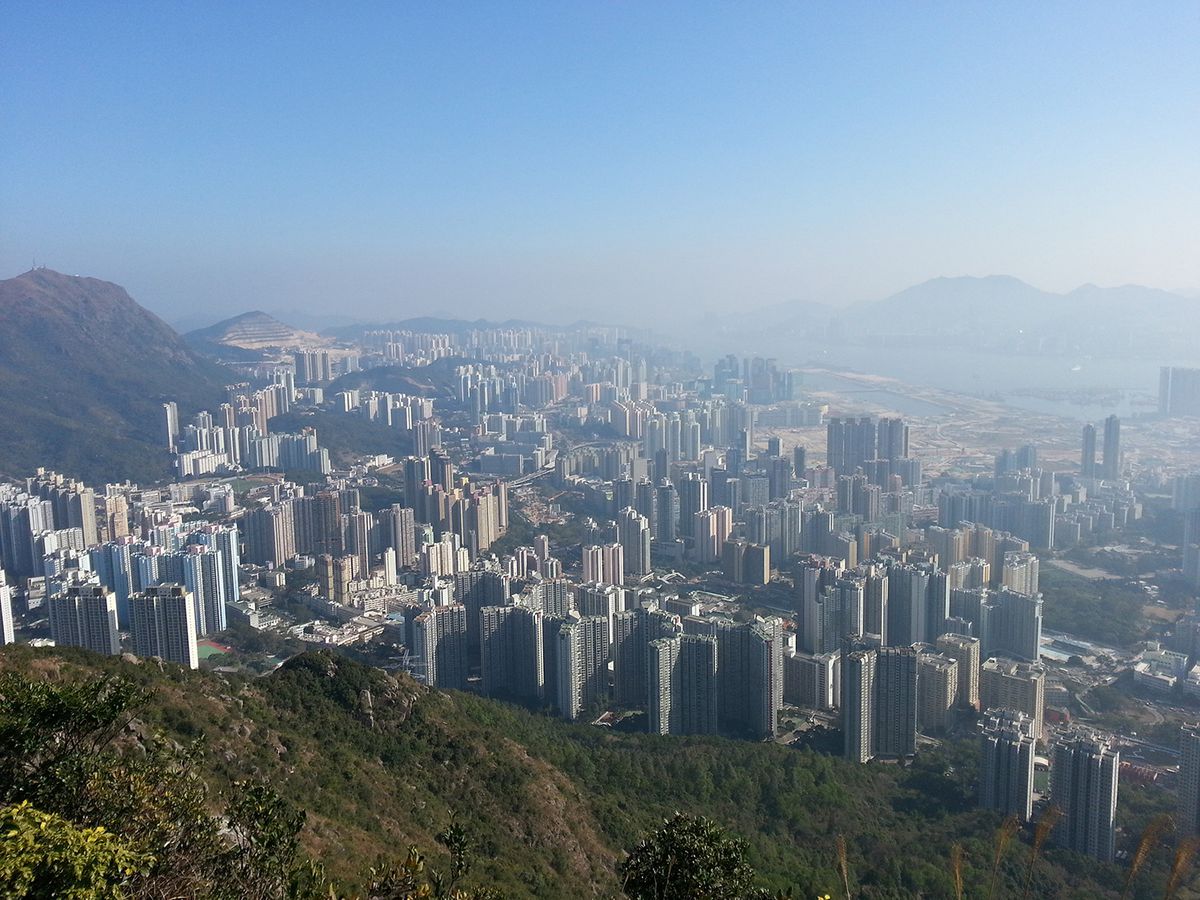 After the business district, get yourself to the MTR station and go up to the Peak Tower via the Peak Tram and get a panoramic view of Hong Kong.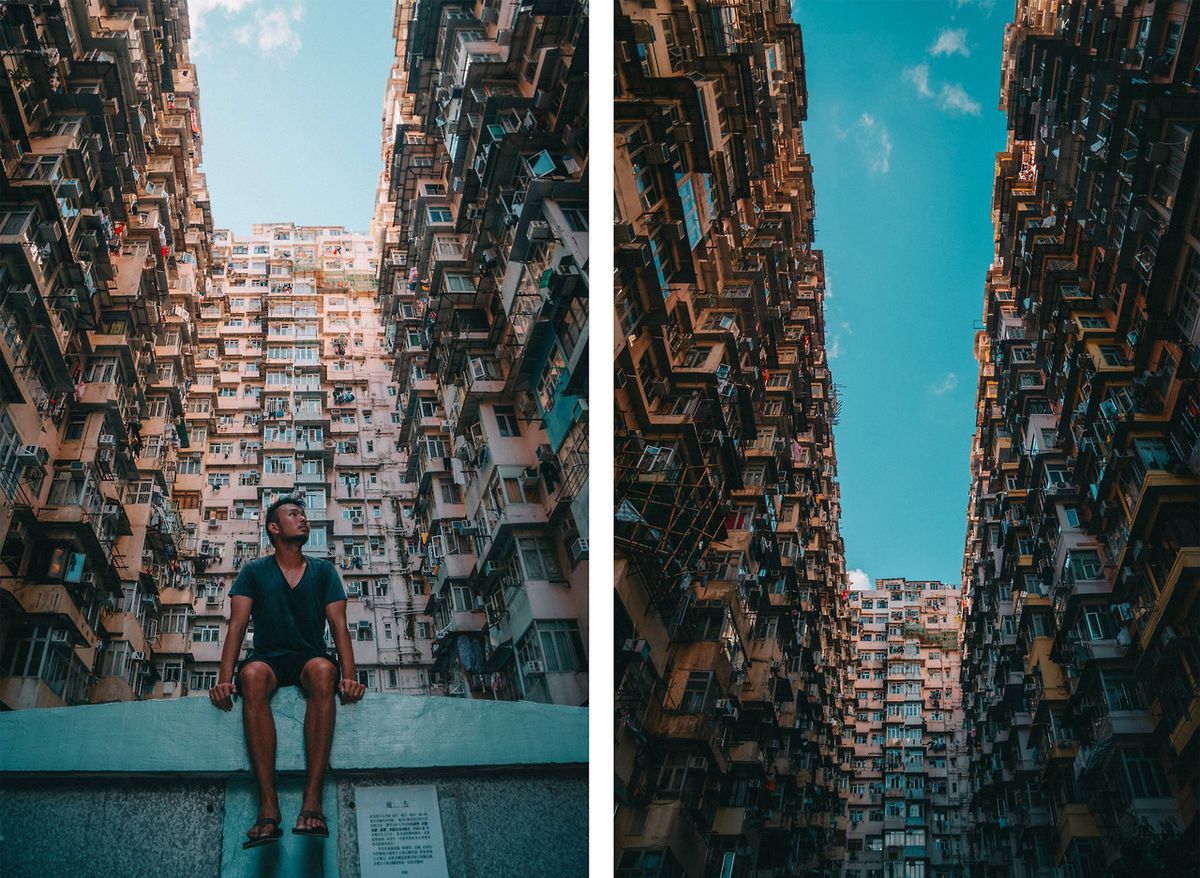 Next up, take the MTR to the Tai Koo Station and walked west toward the crowded red building called Yink Fat Building. Walk inside the building and look up!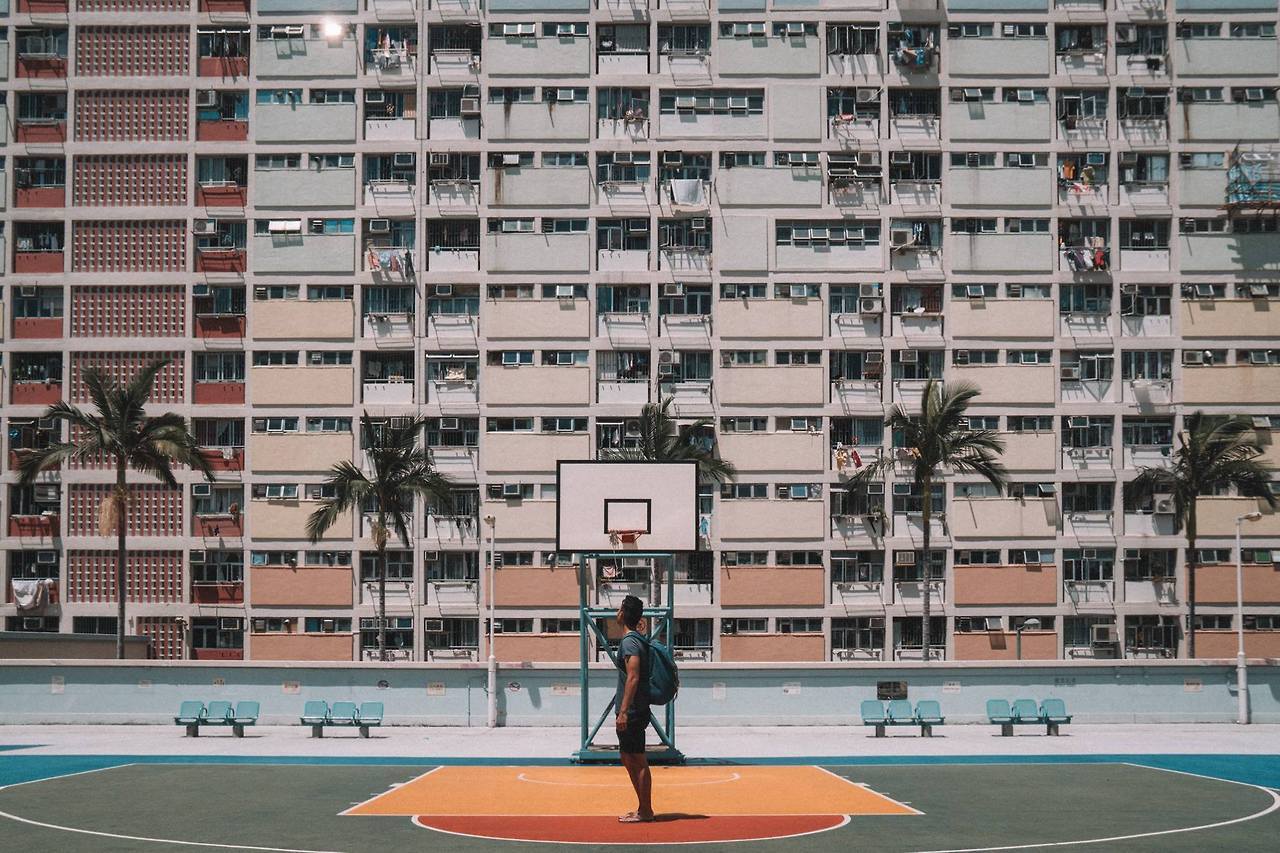 Last but not least, take the MTR to Choi Hung Station and go into the Choi Hung resident area, go up the parking lot to the basketball court for the best photo spot of the Rainbow buildings.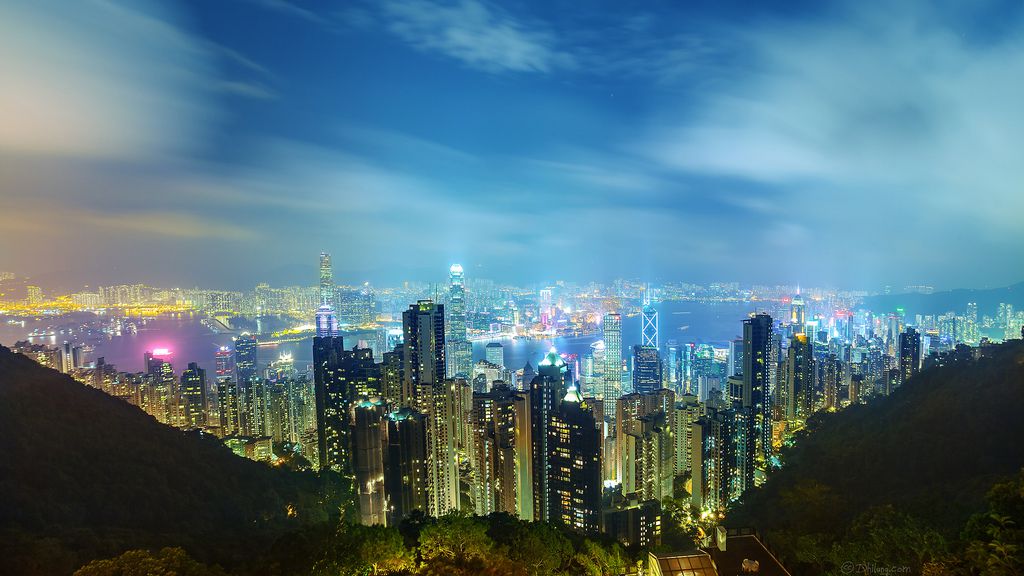 Photo by Dhilung Kirat
To reward for your hard work, walking around the city all day, treat yourself with amazing food and beers at the Hollywood road where countless of bars and restaurants are located.
Locations of photo spots in Hong Kong are shown below: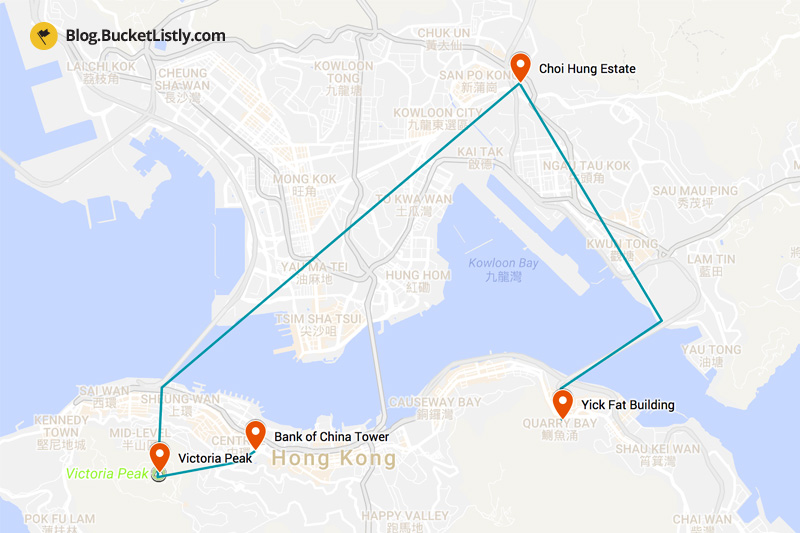 Day 3: Let's Go Hiking Around The Mountains Of Hong Kong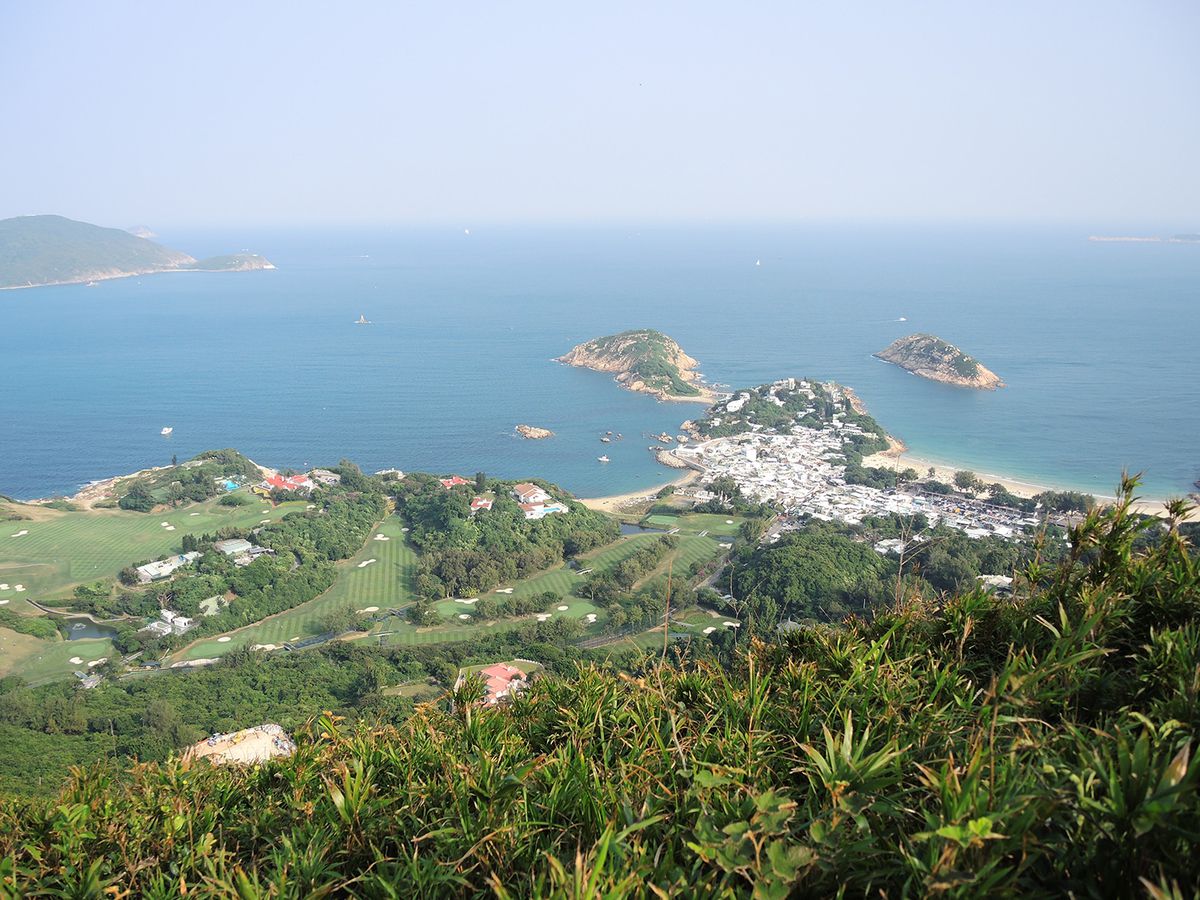 Photos by ChInG_*
Today will be dedicated for hiking. There are 2 options available here depending on how long you would want to spend hiking. If you want a short easy hike that lasts half a day (2 hours hiking), go for the Dragon's Back trail. The trail will reward you with a panoramic view of the natural surrounding of the city. You simply take the MTR to Chai Wan and start walking up the ridge.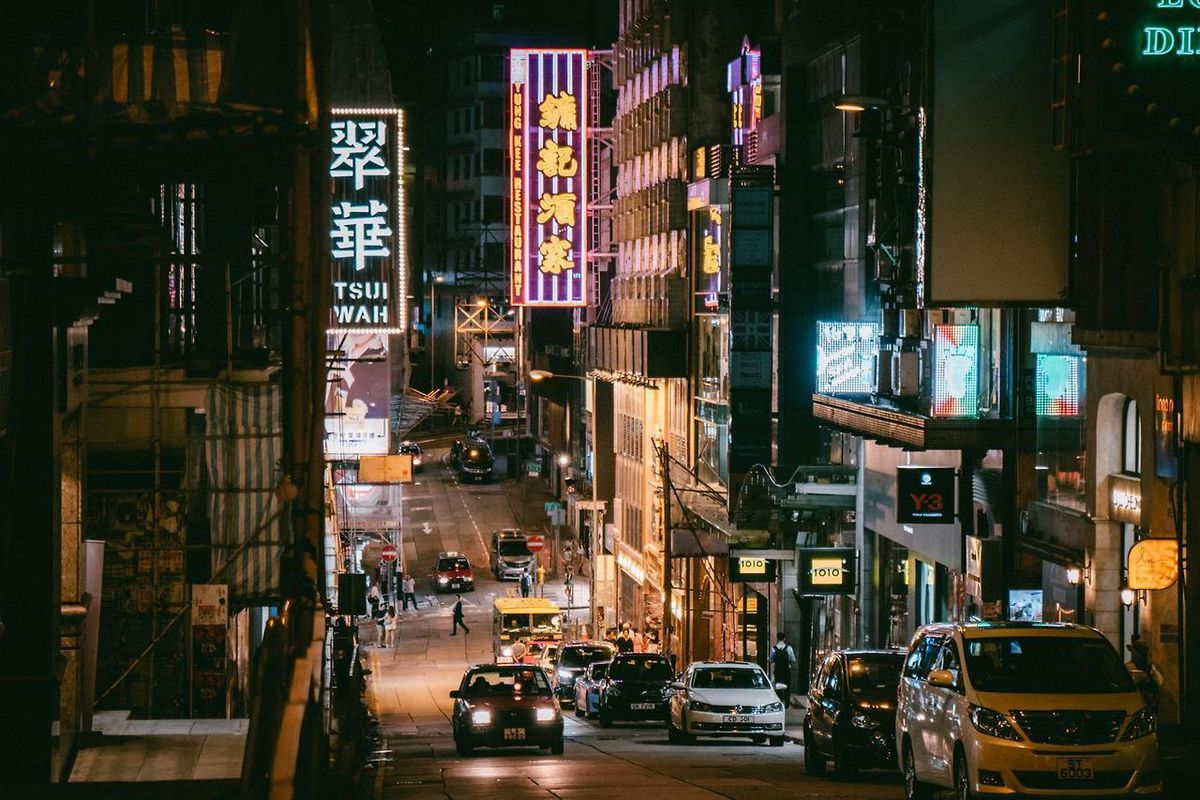 If you want to spend a whole day hiking, go for the Lion Rock trail. This trail gives you a much more rewarding view of the city and the island itself, one of the best view you can get of Hong Kong city. The hike should take around 5 hours round trip. For more detail on the direction, visit this page.
Day 4: Go Up And Witness The Famous Tian Tan Big Buddha Statue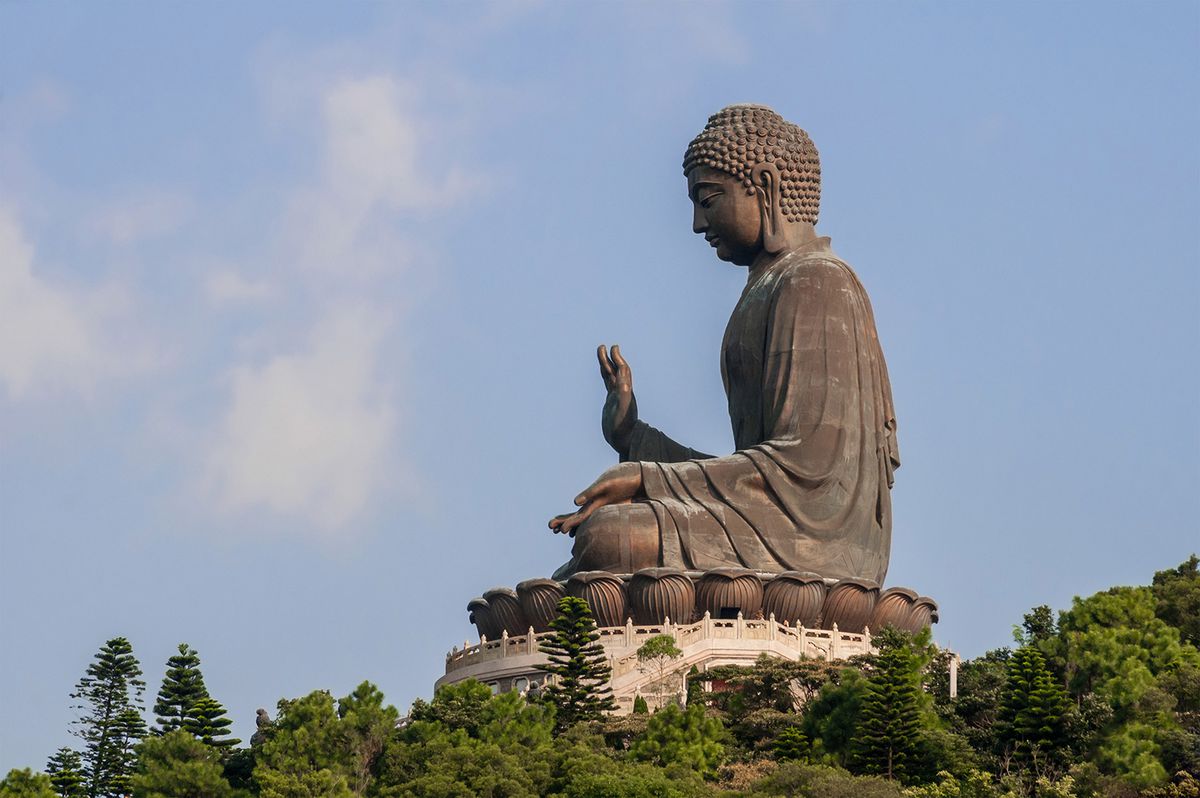 Photos by Béria L. Rodríguez
Today is all about getting yourself to the Tian Tan Buddha (Big Buddha statue). Wake up early in the morning and get yourself to Tung Chung MTR station. From there you can take the Ngong Ping Cable Car up the mountain. From the cable car, you can see stunning views of the mountain and the Big Buddha from afar. Once you got up there, you can walk 10 minutes to the monastery.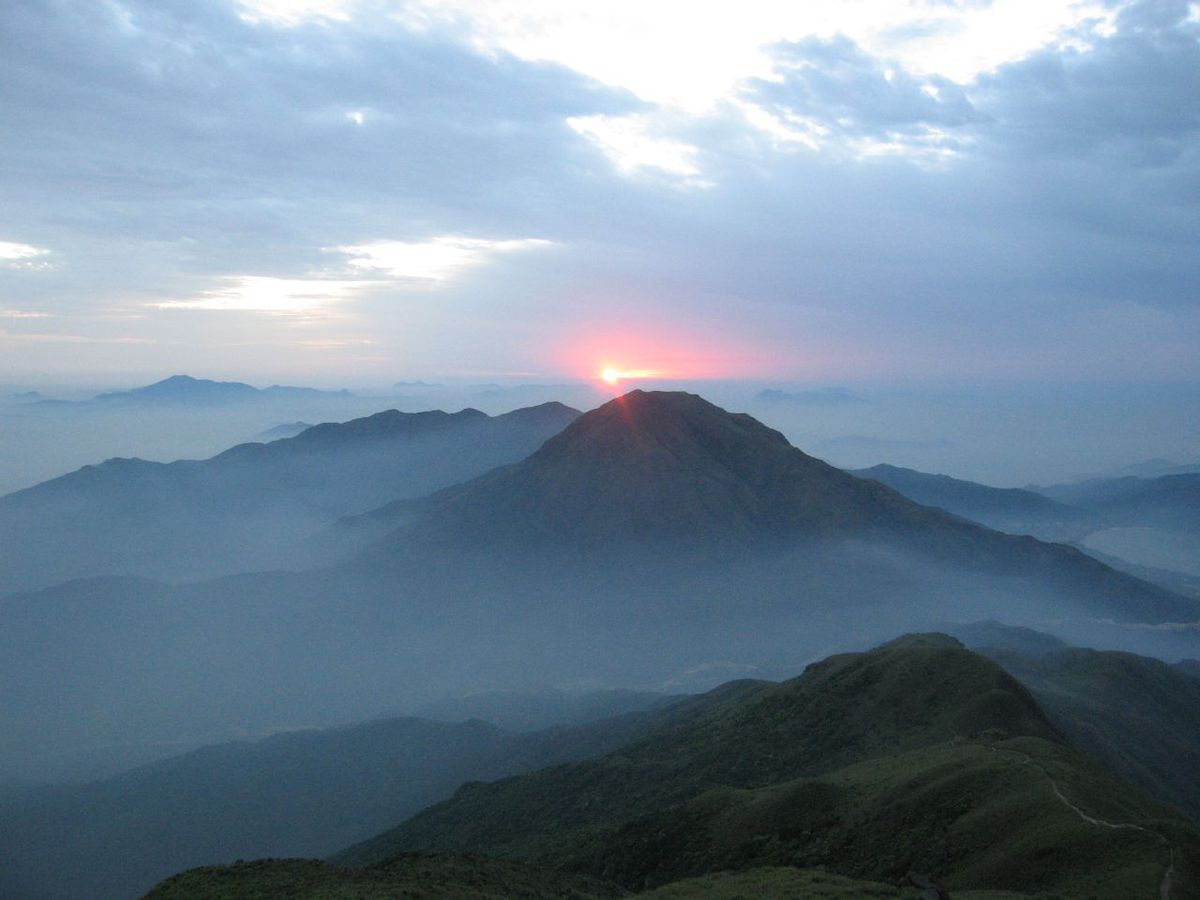 After seeing the big buddha, you can continue and hike the Lantau Peak, the second highest peak in Hong Kong. The hike starts right by the Big Buddha and it takes 3 hours round trip. The summit will offer you a another nice view of the entire island.
Day 5: Visit Disneyland Or Go On A Shopping/Eating Spree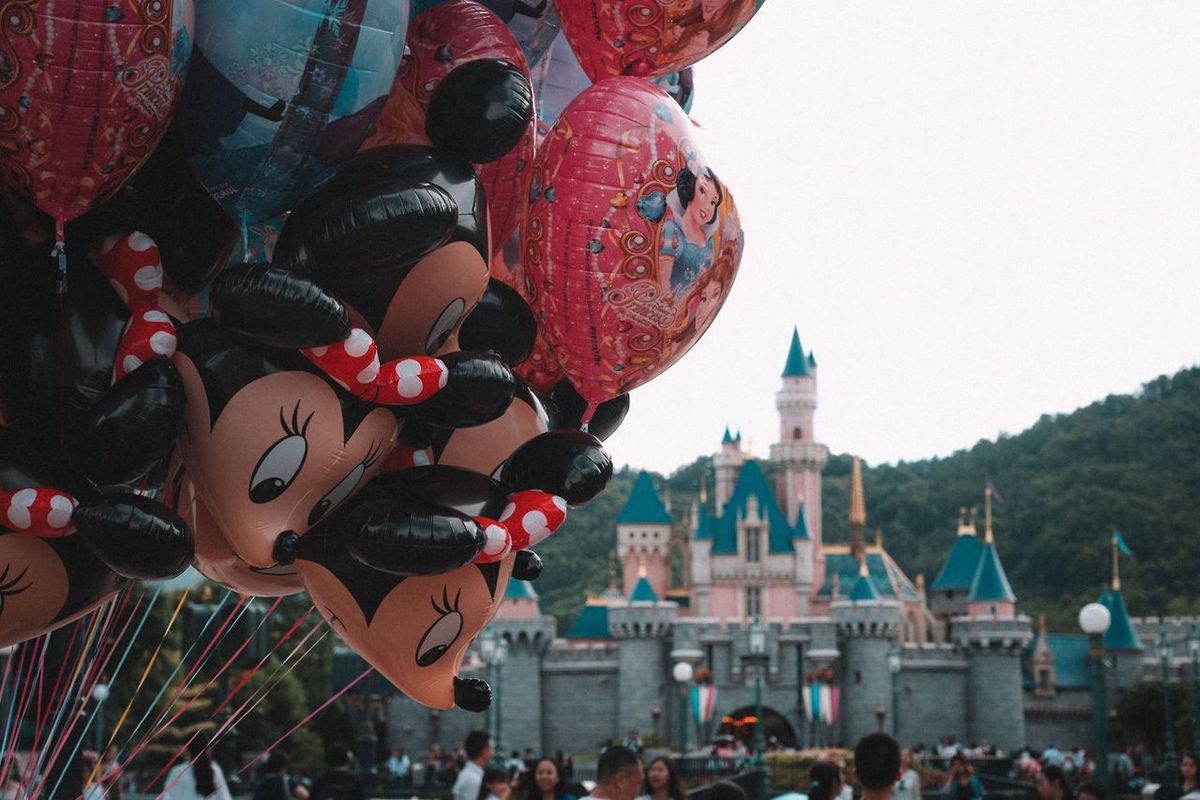 You can spend your last day at Disneyland if you have never experience one before or you can go shopping or eat your way through the shopping areas like Causeway Bay or Sheung Wan. Even if you are not into shopping like me, some electronics like DJI drones are much much cheaper in Hong Kong than anywhere else so you might reconsider when you see the price of the things you have always wanted to buy (like I did haha!).
And that is it for the 5 days itinerary and a travel guide for Hong Kong. It is amazing how many things you can do in such a small country(?) like Hong Kong. I hope this guide covers the most important things to do in Hong Kong. If not, feel free to let me know in the comments below.
Now that we have all the information we need, it's time to plan your trip to Hong Kong! Here are some resources to help you get your trip going:
Flights:Skyscanner and Expedia are the best places to start looking for cheap flights and great deals from your home country.
Accommodation:Hostelworld and Booking.com are the ultimate go-to platforms to search for amazing hostels and hotels at an affordable price.
Travel Insurance:World Nomads will provide you a ton of insurance option to cover your trip.
Transportation:Busbud is a great place to look for bus schedule and buy tickets online in Hong Kong that would otherwise not have been available online.
Car Rental:Rentalcars.com, a reliable platform to find rental cars in Hong Kong.
Day Trips & Tours:Get Your Guide or TripAdvisor are great platforms to search for activities to do in Hong Kong.